Rise Up 2022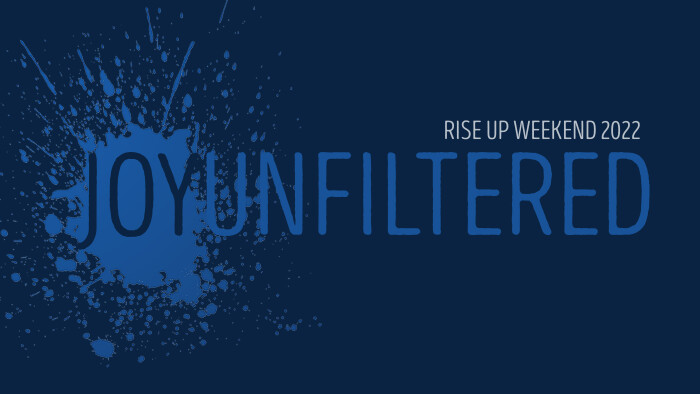 Rise Up Weekend is a student gathering for high school and middle school students focused on the change that comes through the power of Jesus. Students gather for worship, relevant teaching, and fun activities that help students connect with new and old friends in a high energy time.

This is a weekend event you will not forget as you meet new friends, stretch your faith, have a blast, and encounter God.
This year's focus is called JOY UNFILTERED. We live in a time of unprecedented anxiety, fear, and disillusionment. Teenagers are bombarded daily with a steady stream of voices calling for them to give in to a future void of God, celebrated skepticism, and self-centered cynicism.
In the midst of this dark fog we believe God is shining a bright light and calling students back to "good news of great joy that will be for all the people!"
We believe the gospel offers this generation an UNFILTERED JOY that rises above any hope this world can offer. We are calling students back to a first love, a primary focus, and an unfiltered joy.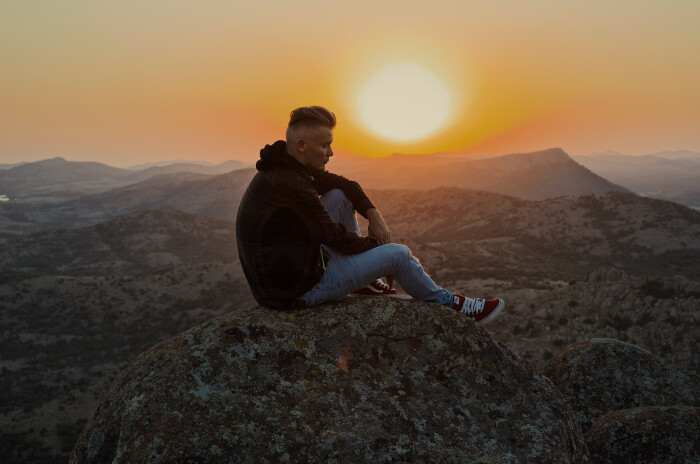 This is an event you don't want to miss. Grab a friend. Sign up today!
Schedule (tentative):
Friday, February 18
5 pm Registration
6 pm Dinner
7 pm Session 1
9:30 pm Night Event
Saturday, February 19
8:30 am Breakfast
9 am Session 2
11:15 am-12:20 pm Breakout 1
12:30 pm Lunch
1:30 pm Group Activities
3:45 pm Breakout 2
4:45 pm Quiet Time
5:15 pm Free Time
6:15 pm Dinner
7:20 pm Session 3
9:30 Clean Up
Sunday, February 20
10 am Breakfast at Church
REGISTRATIONS:
Regular $60: now - January 31
Late $100: February 1 - 11
Discounts: We are committed to EVERY student coming and we have discount codes for 25%, 50%, or 100% available upon request. We want to accommodate any family budget as well as the budget of a friend who has been invited. Additionally, we have a code on the registration page for you to "paylater" when it fits your timing.
**All leaders are qualified and approved through our Ministry Safe training and standards.
FAQ
What Group Will I Be In?
Students—you will be in your DGroup throughout the time at Rise Up Weekend. Dgroups are grade and gender specific small groups led by an adult on the Leadership Team. If you don't know what group you're in we will help you upon registration. We will also provide more details of group assignment a few days before the weekend.
Will My Friend Be in My Group?
Yes! Friends are welcomed and added to the group you are in and will stay with you throughout the weekend.
Where will I be staying/sleeping?
Every DGroup will stay with their Group Leader throughout the weekend and will be staying overnight in a Ministry Safe approved host home and will be following our Ministry Safe Guidelines for overnight retreats. We will provide more details of group assignment upon registration and a few days before the weekend as well.
What are the general rules and guidelines?
Grace Church partners with Ministry Safe for the screening of all volunteers and the safety regulations of our activities. We will send you the Rise Up Weekend rules and guidelines upon registration as well as frequently asked questions.