Weekly Summaries
This week at Grace Kids...
Keep up with what we are learning about through our weekly summaries!
Because our mission at Gk is "Partnering with parents to reach the next generation with the gospel" we hope you find the following helpful for reviewing with your family throughout the week. These summaries provide an overview of our lesson, questions you can discuss as a family, a sermon connection question that ties in the Sunday message with the Grace Kids lesson and our weekly memory verses.
To complement our Sunday lessons, our current curriculum also offers daily, ten-minute FAMILY DEVOTIONS you can discuss as a family. Please contact us for more information about getting these resources to use at home with your family.
December 17, 2017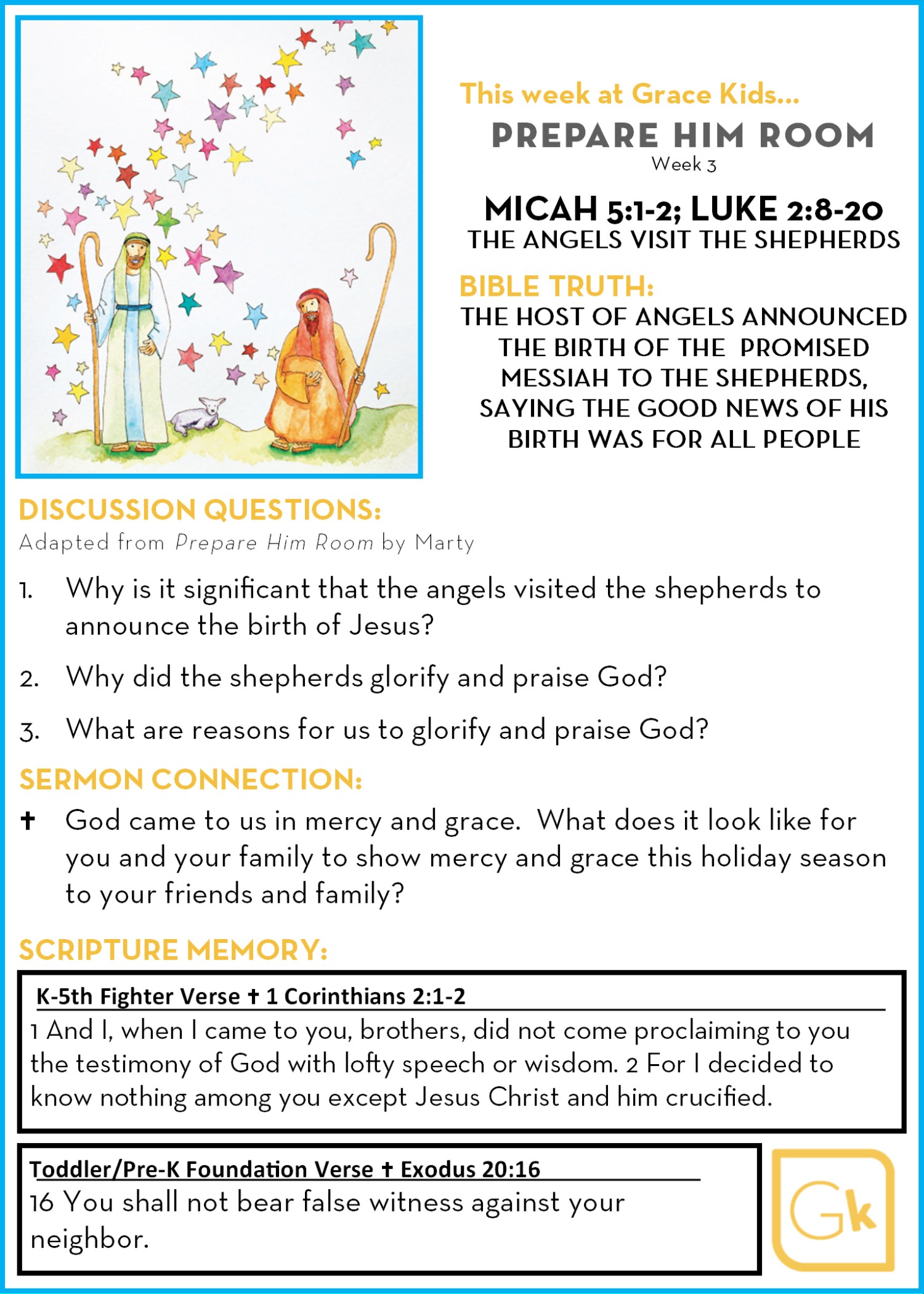 December 10, 2017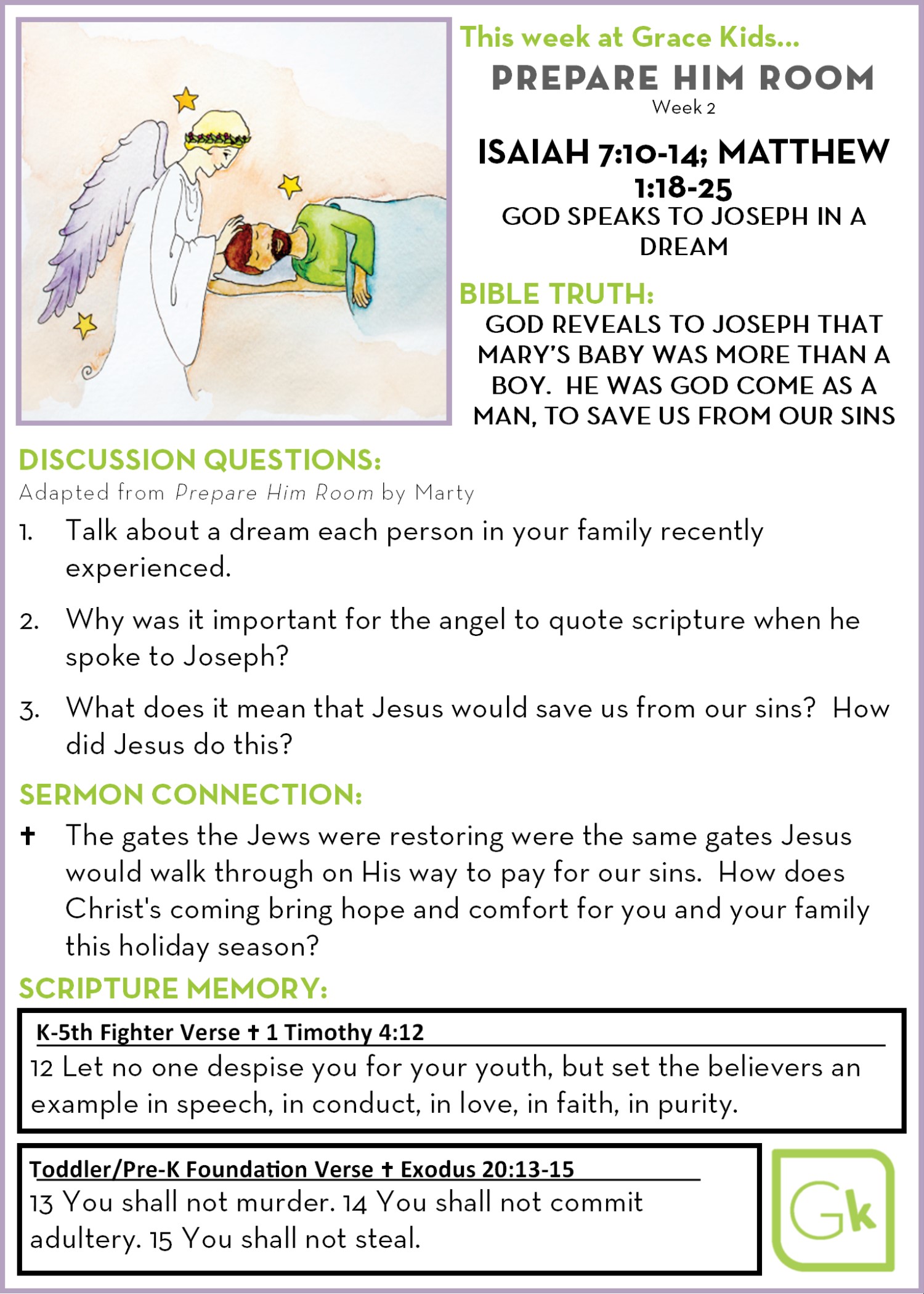 December 3, 2017

November 26, 2017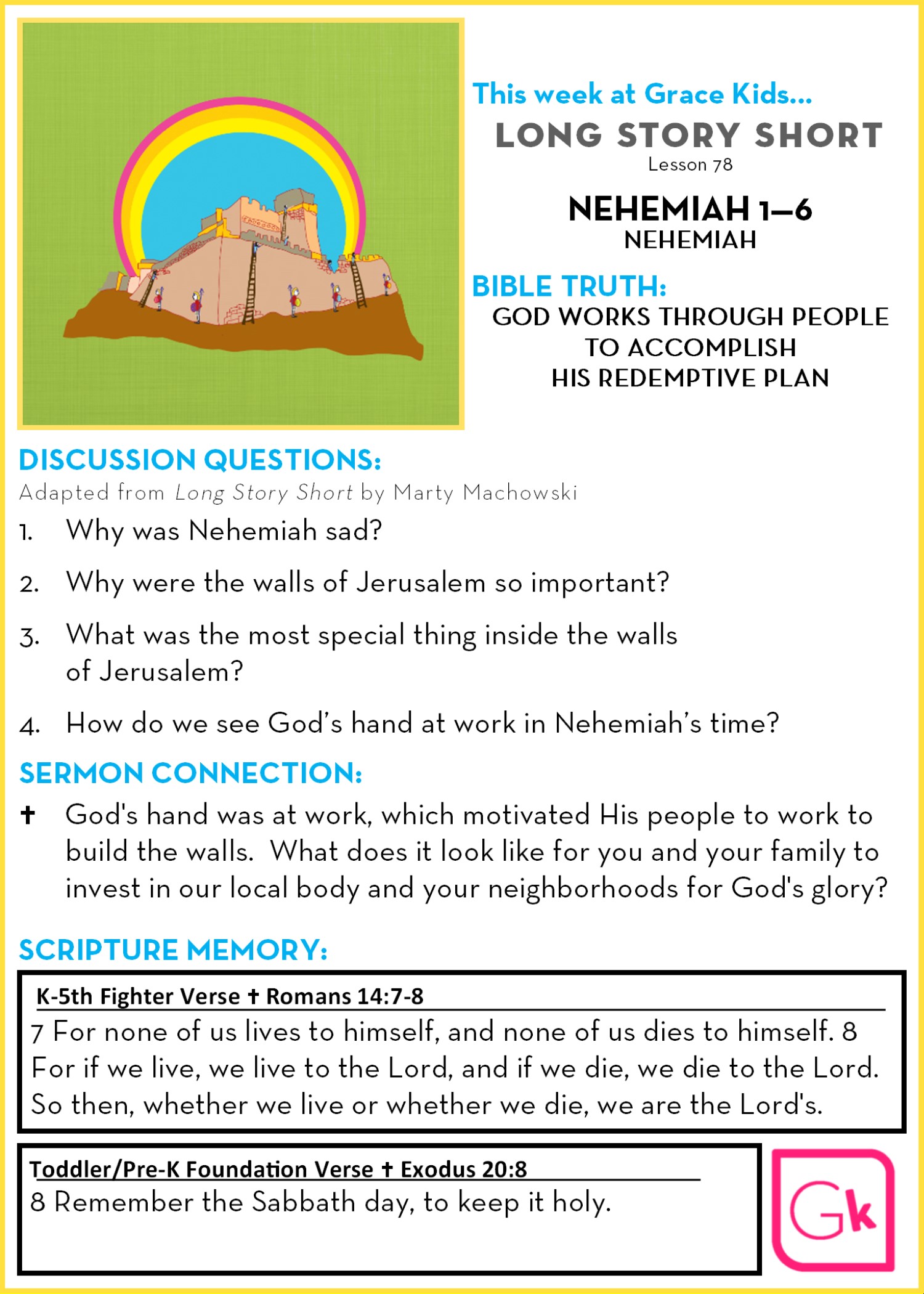 November 19, 2017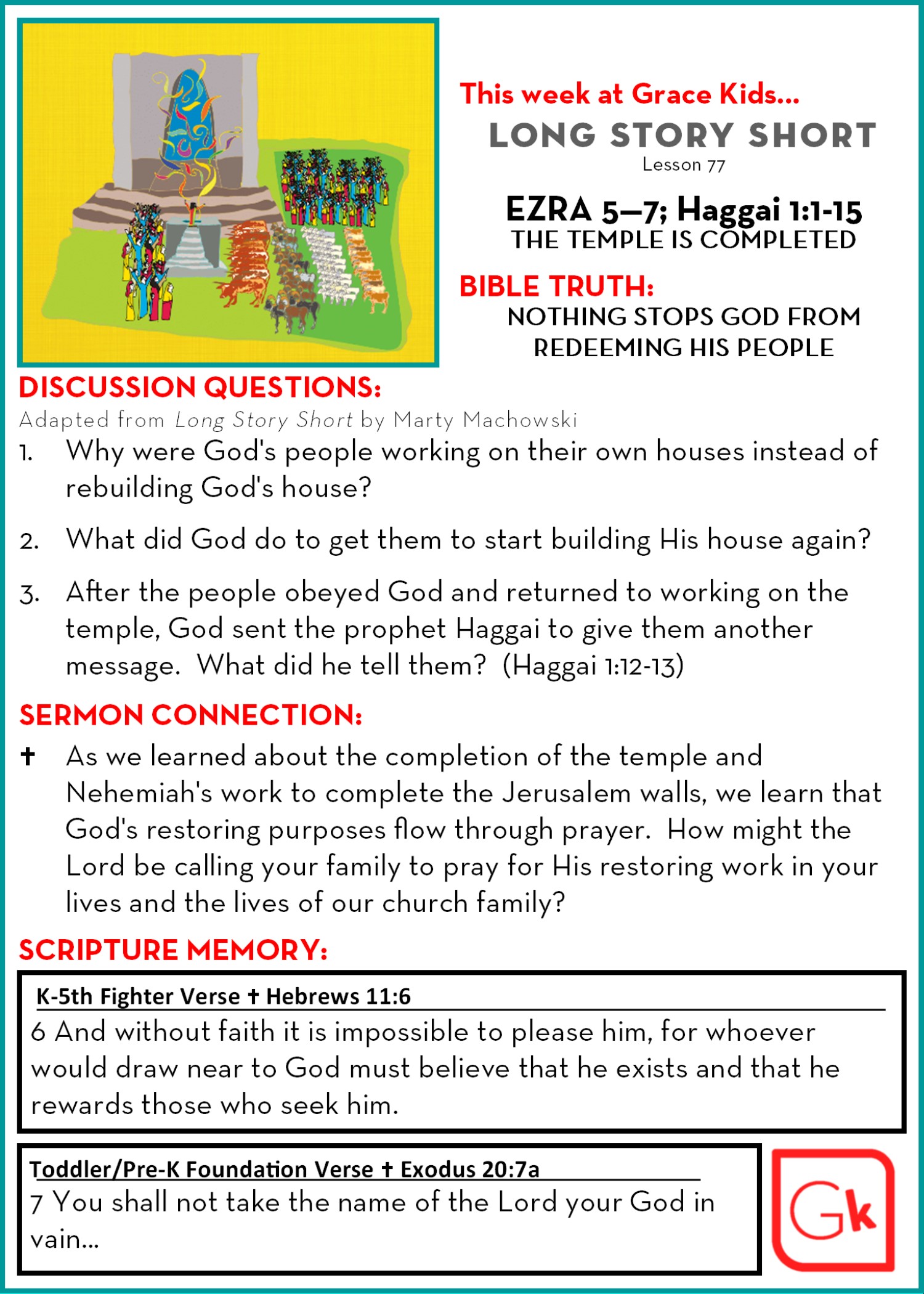 November 12, 2017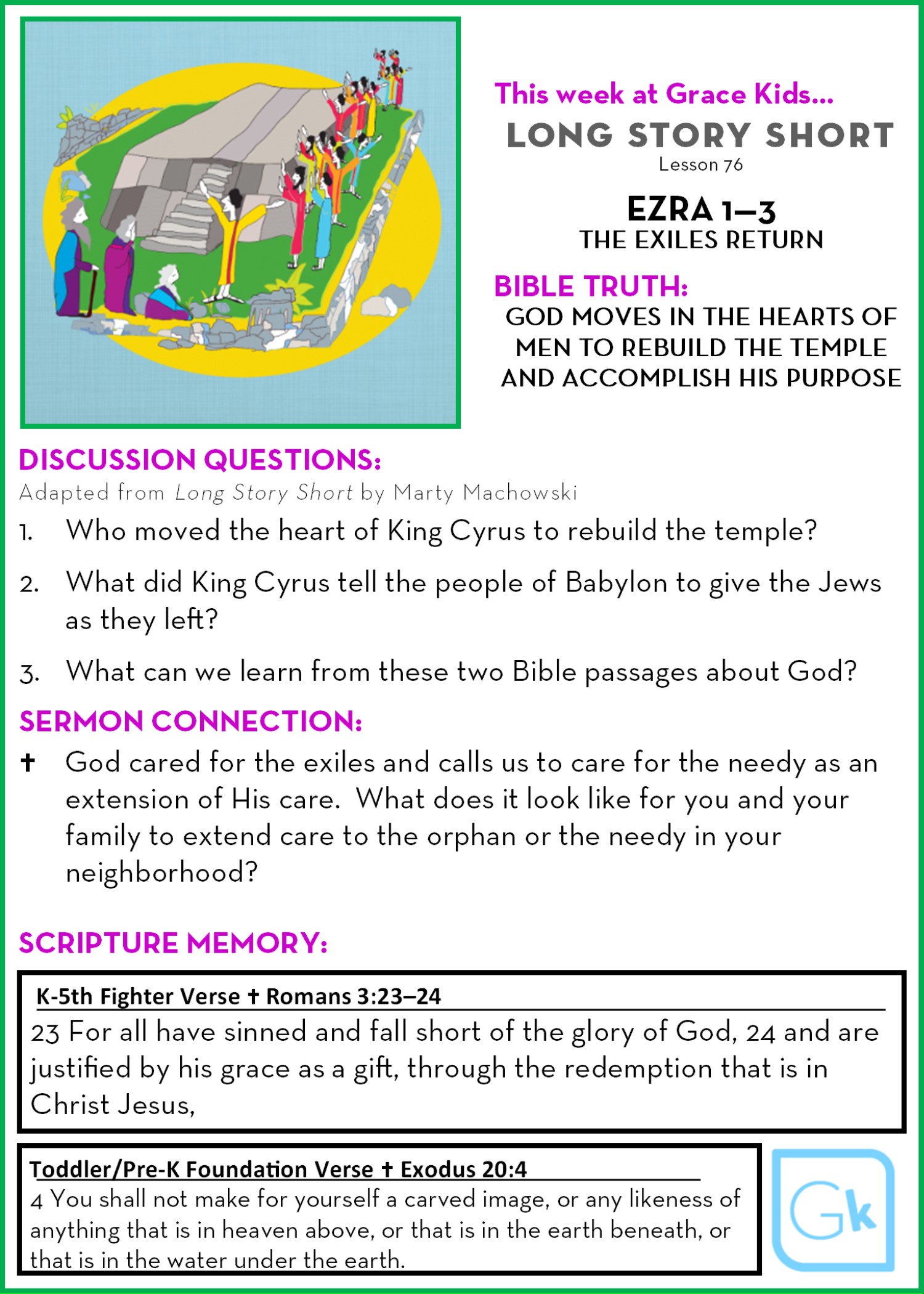 November 5, 2017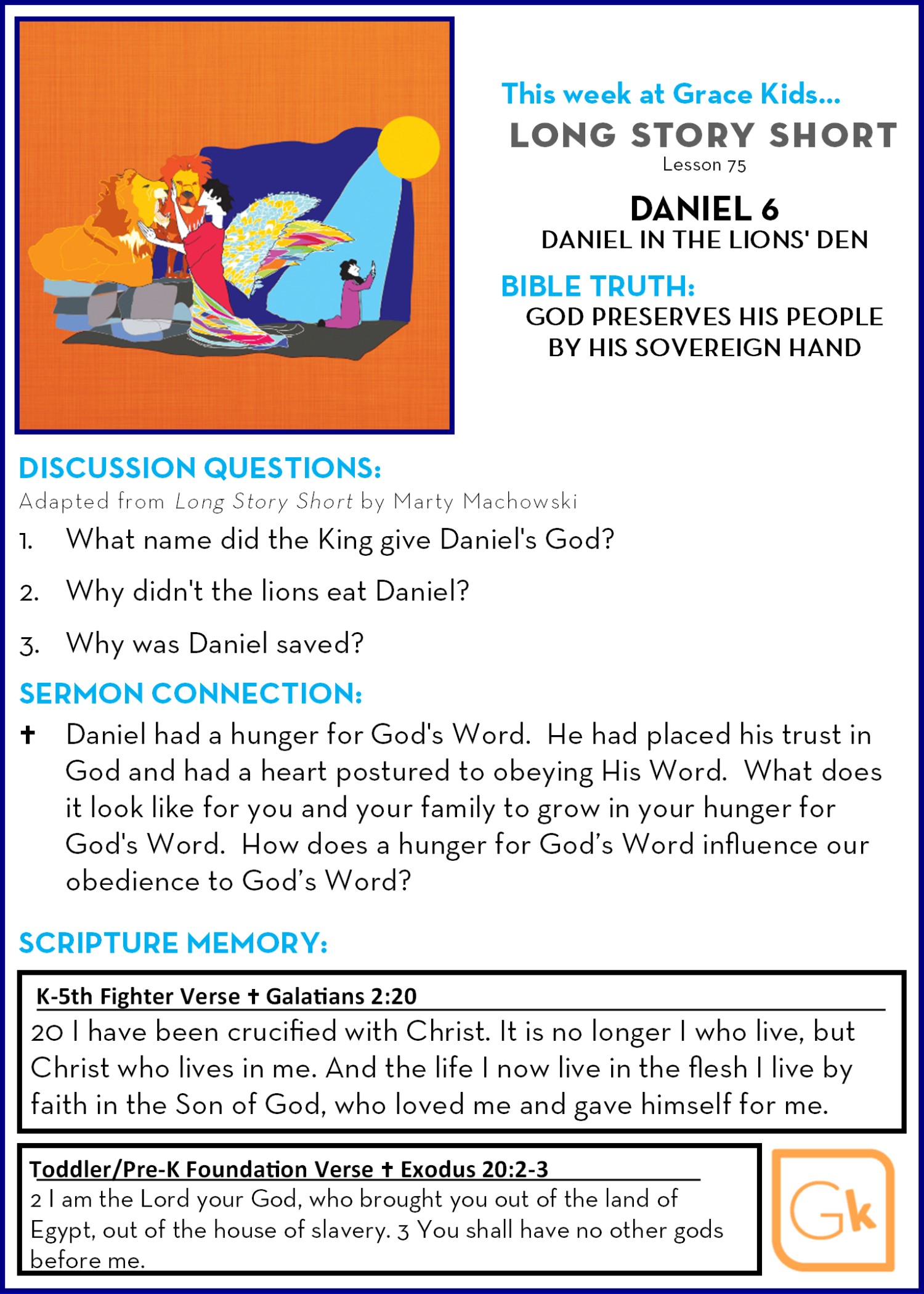 October 29, 2017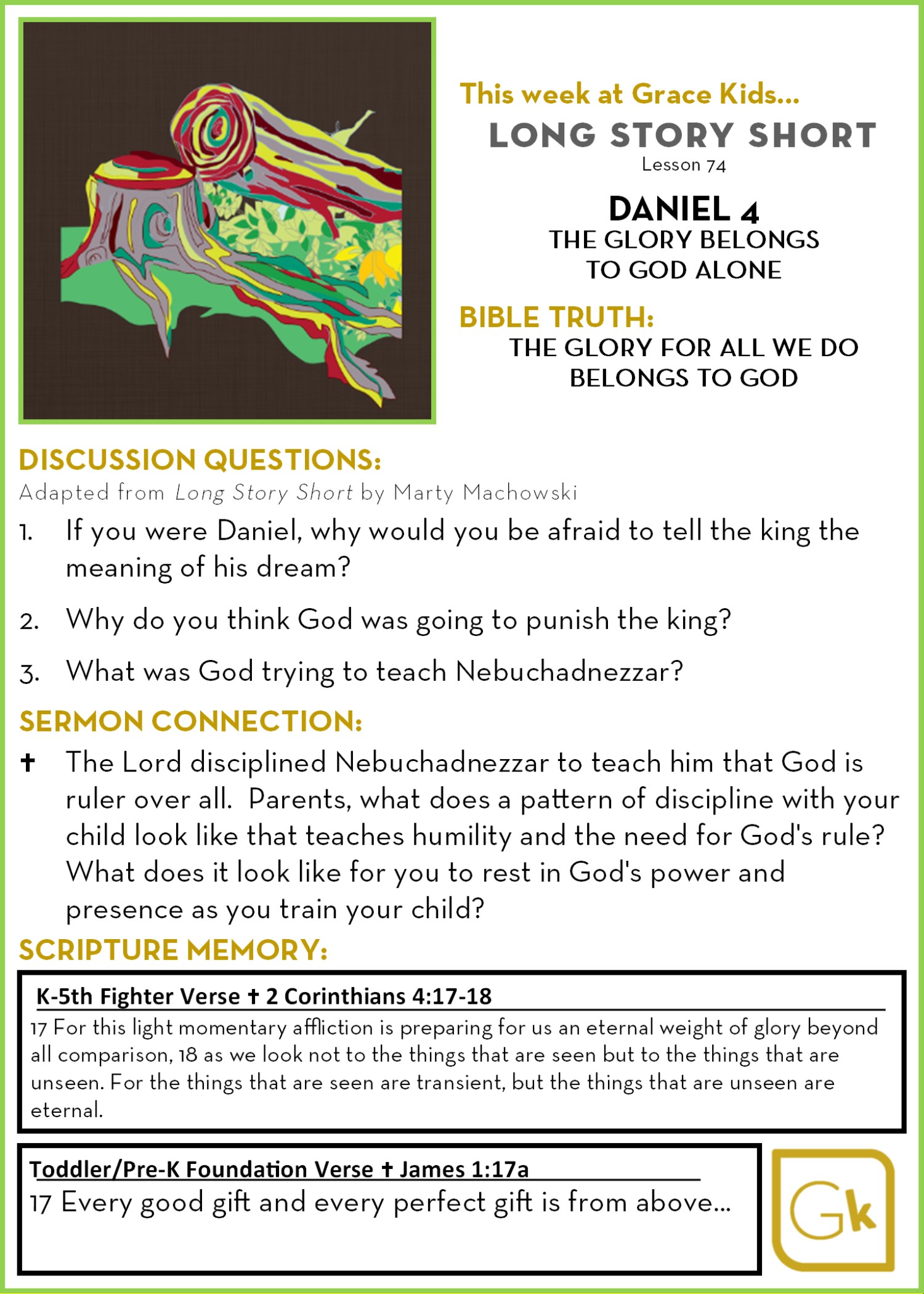 October 22, 2017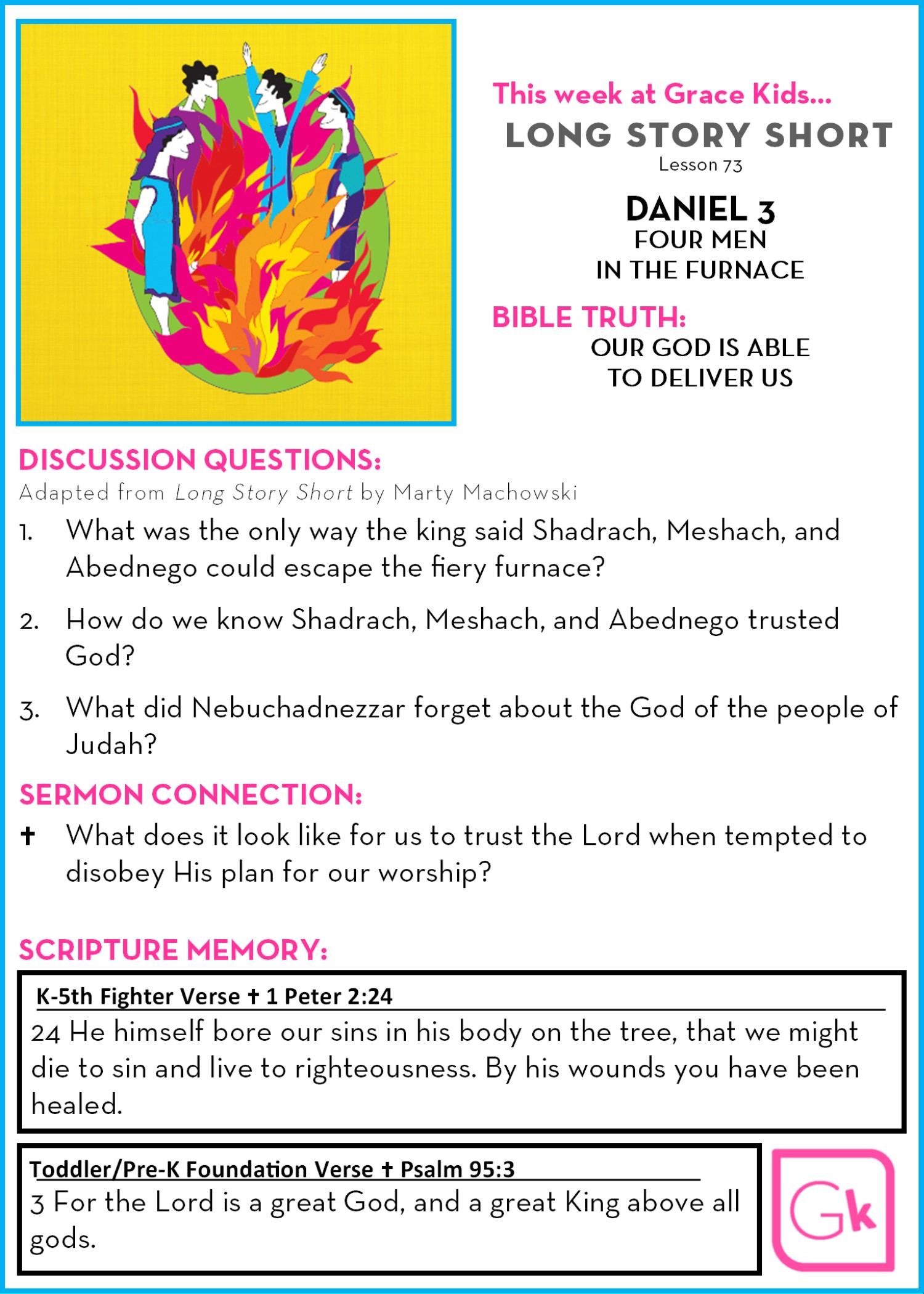 October 15, 2017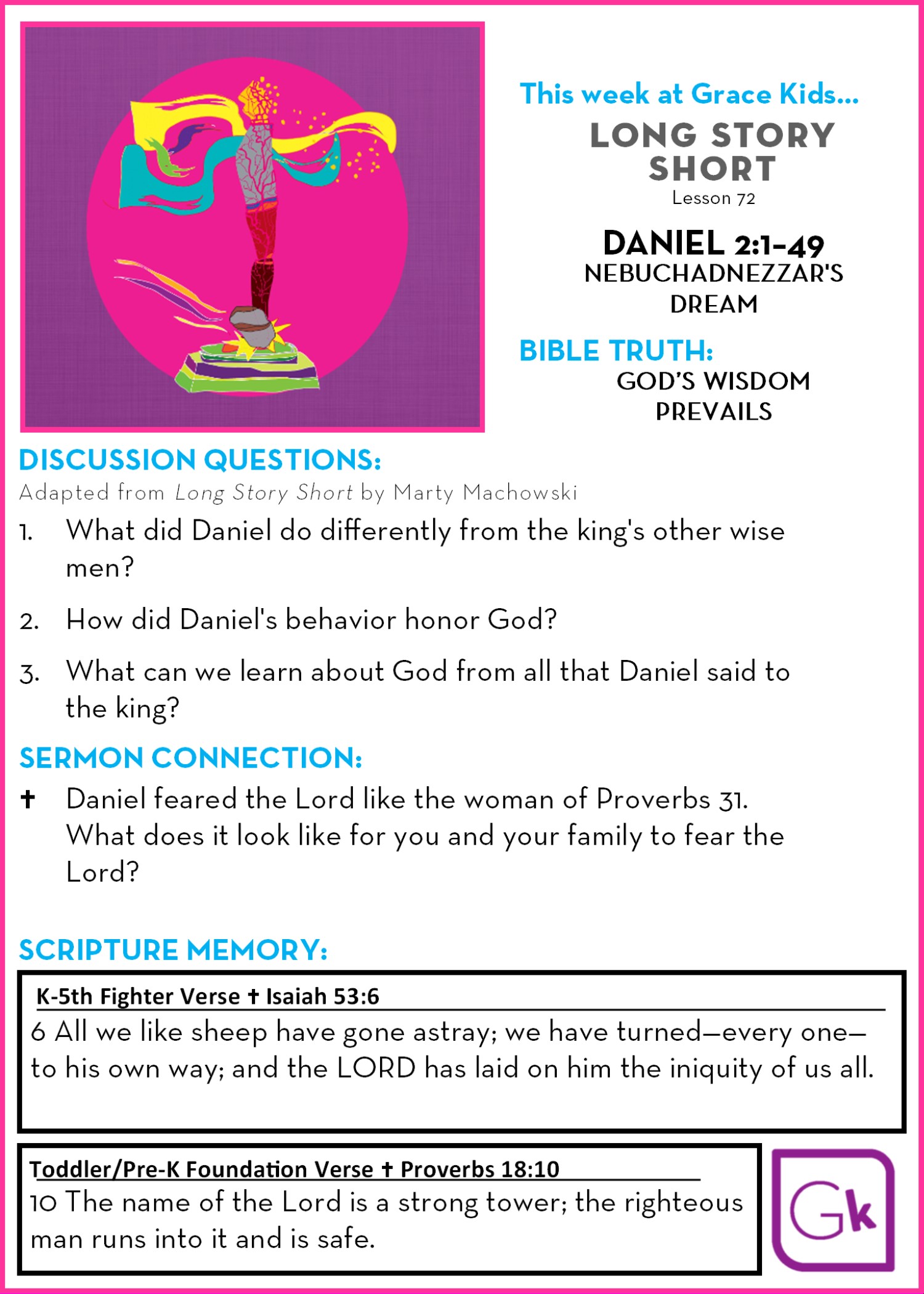 October 8, 2017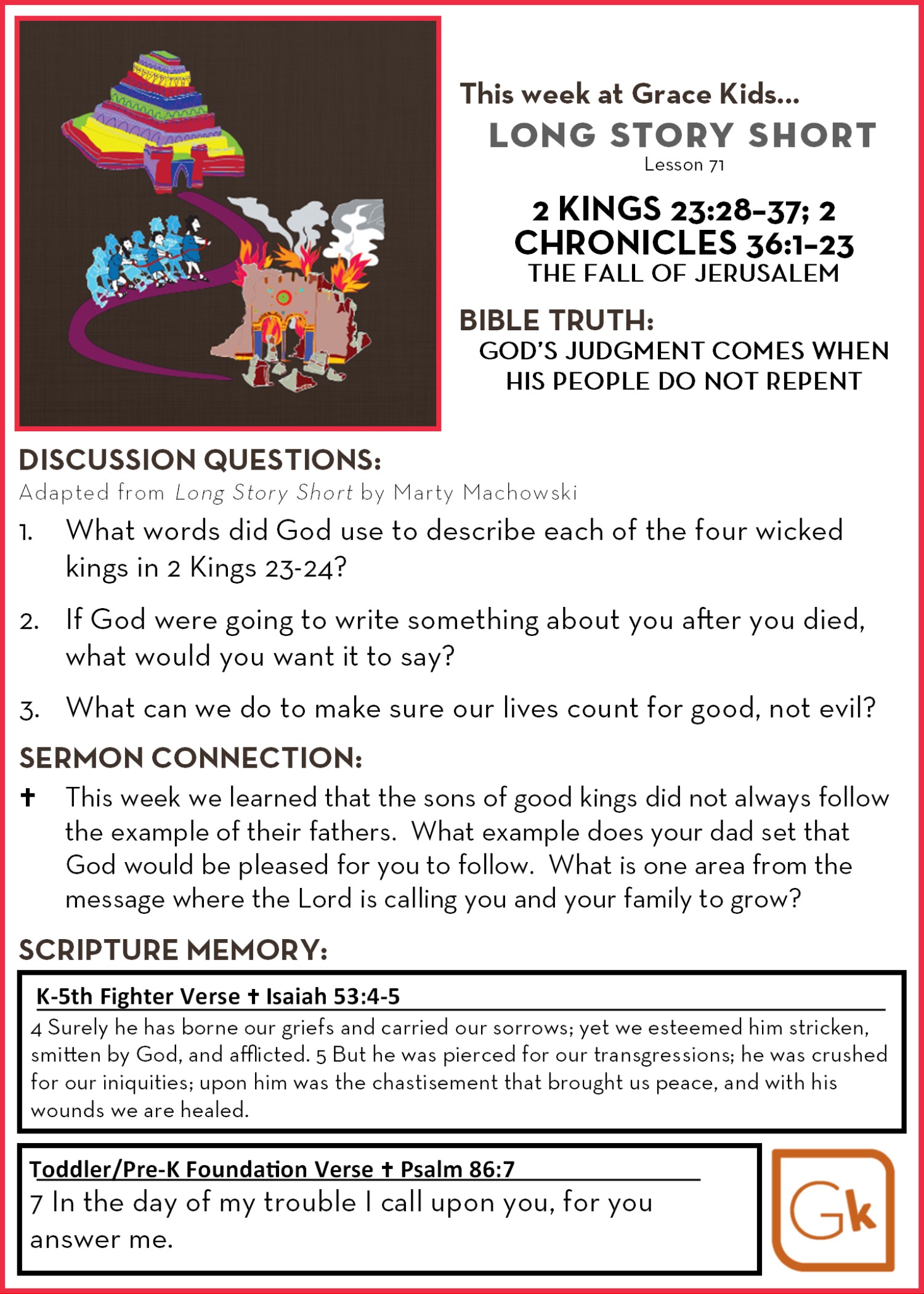 October 1, 2017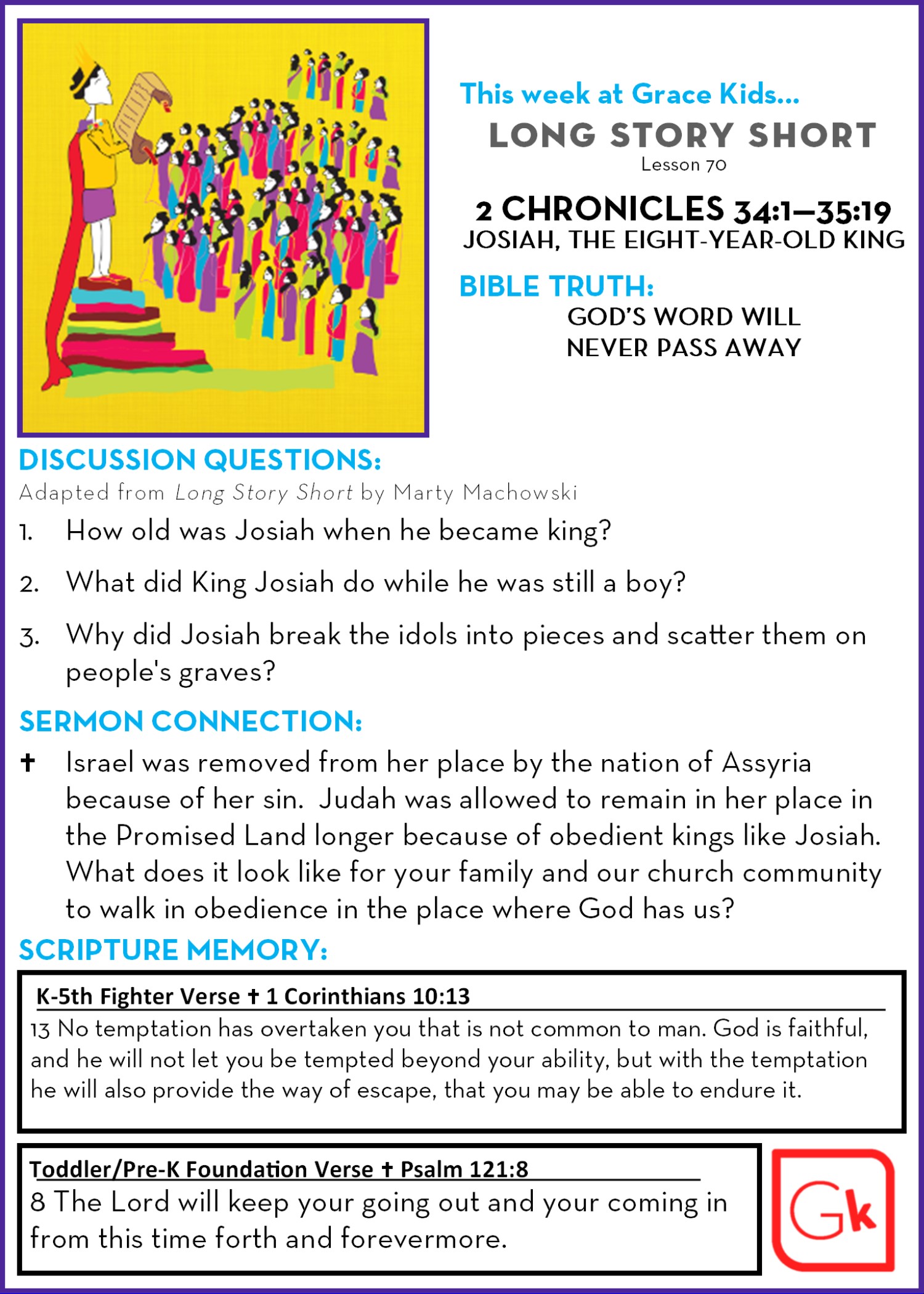 September 24, 2017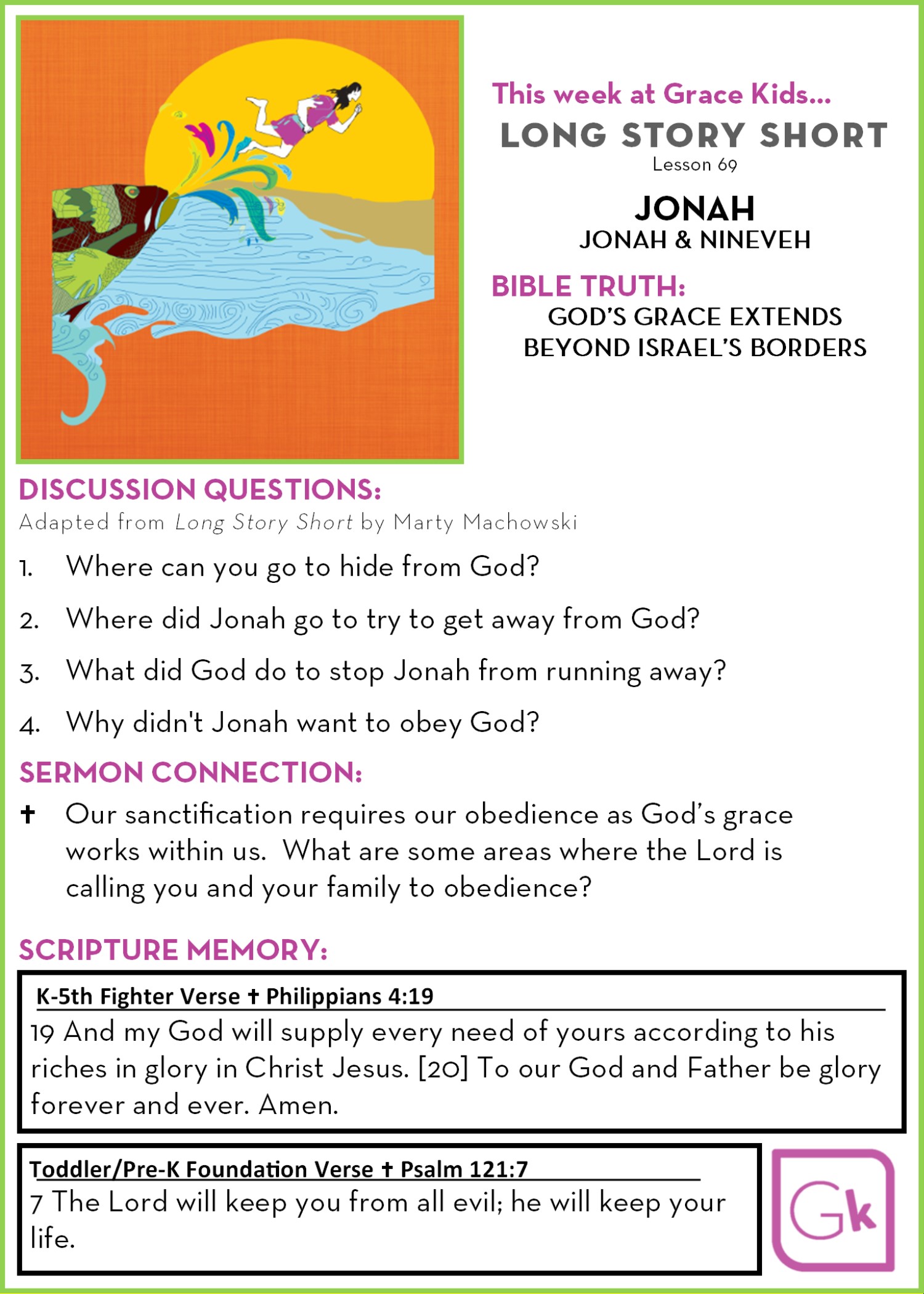 September 17, 2017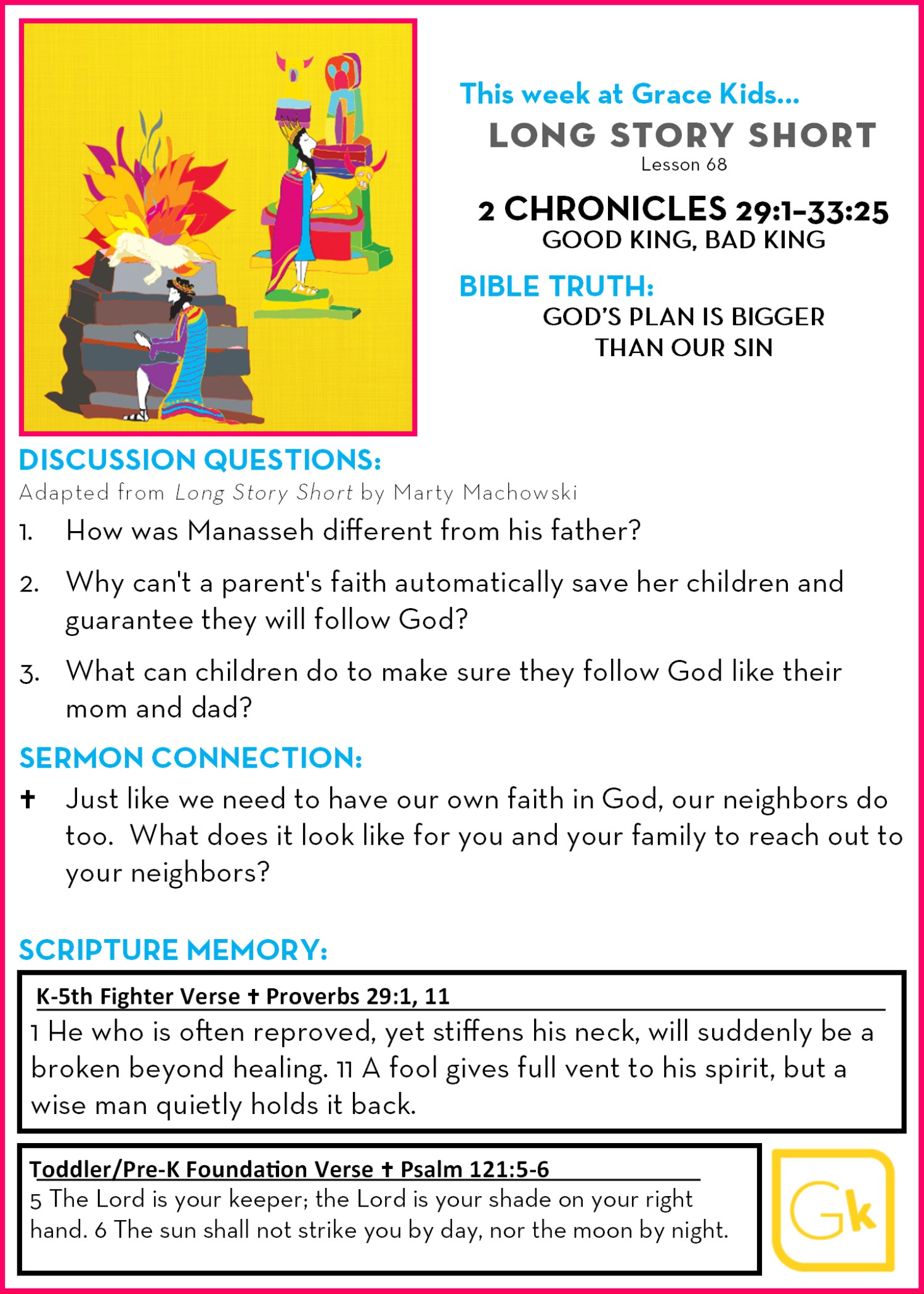 September 10, 2017

September 3, 2017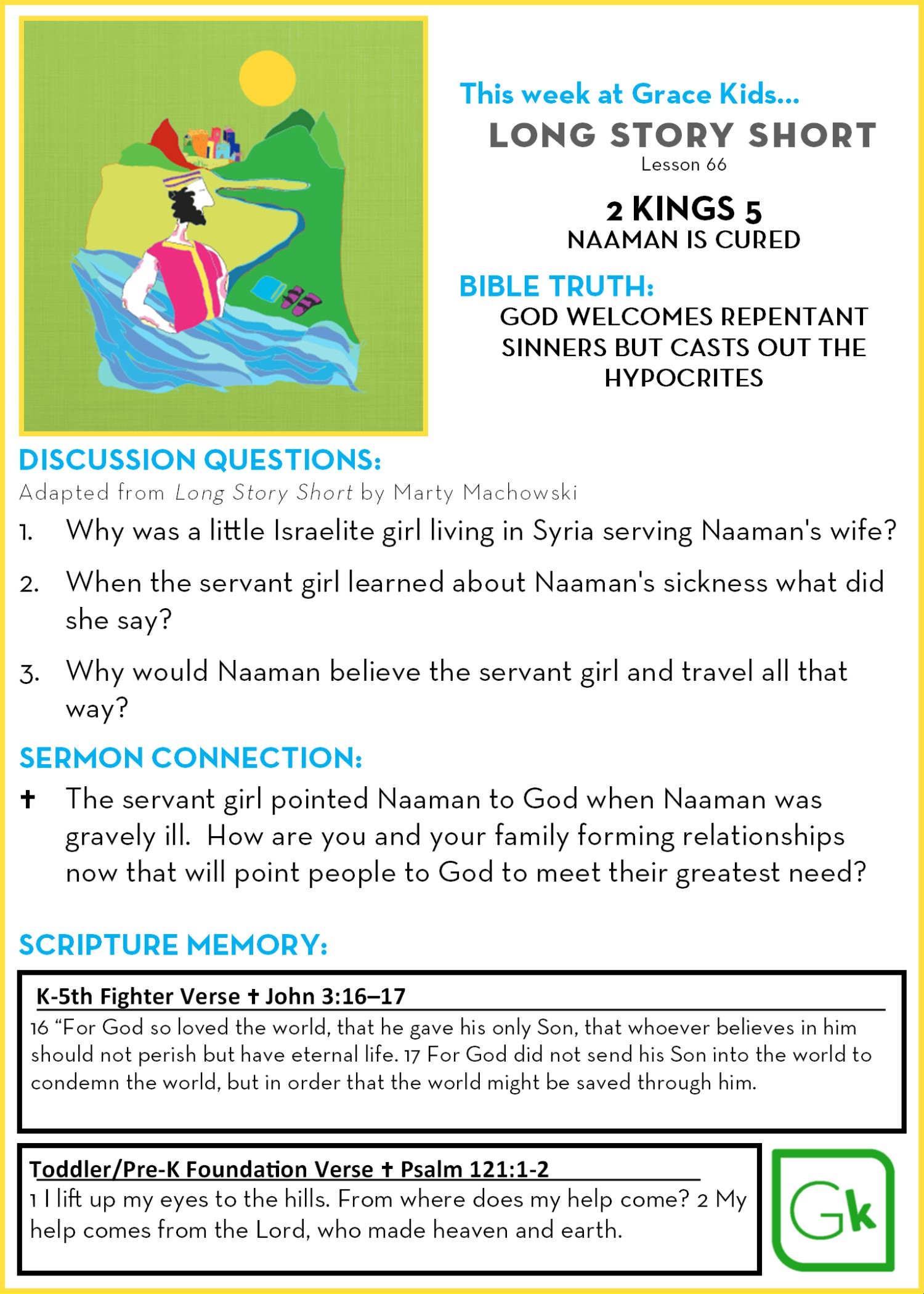 August 27, 2017

August 20, 2017

August 13, 2017

August 6, 2017



July 30, 2017

July 23, 2017



July 16, 2017



July 9, 2017



July 2, 2017



June 25, 2017




June 18, 2017




June 11, 2017