Saturday, January 08, 2022, 8:30 AM - 12:30 PM
A Tapestry of Love and Learning, Worship and Work.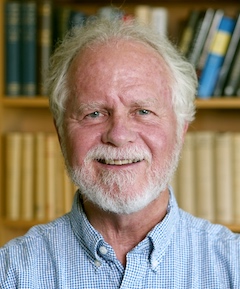 Dr. Steven Garber
Don't miss this very special morning with Dr. Steven Garber. Steve will be analyzing the brokenness of our world, and the power of the Gospel to transform both who we are, and how we engage the vital stewardships of life.
Steve Garber is a uniquely brilliant thinker, educator, and leadership consultant. He's the Senior Fellow for Vocation and the Common Good for the M. J. Murdock Charitable Trust. A teacher of many people in many places, he has recently served as Professor of Marketplace Theology and Director of the Masters in Leadership, Theology and Society at Regent College, Vancouver, BC.
The author of several books, including Visions of Vocation: Common Grace for the Common Good, his most recent is The Seamless Life: A Tapestry of Love and Learning, Worship and Work. One of the founders of the Wedgwood Circle, for many years, he was the Principal of the Washington Institute for Faith, Vocation and Culture, and he continues to serve as a consultant to colleges and corporations, facilitating both individual and institutional vocation.
A husband, a father and a grandfather, a he has long lived in Washington DC, living a life among family, friends, and flowers.