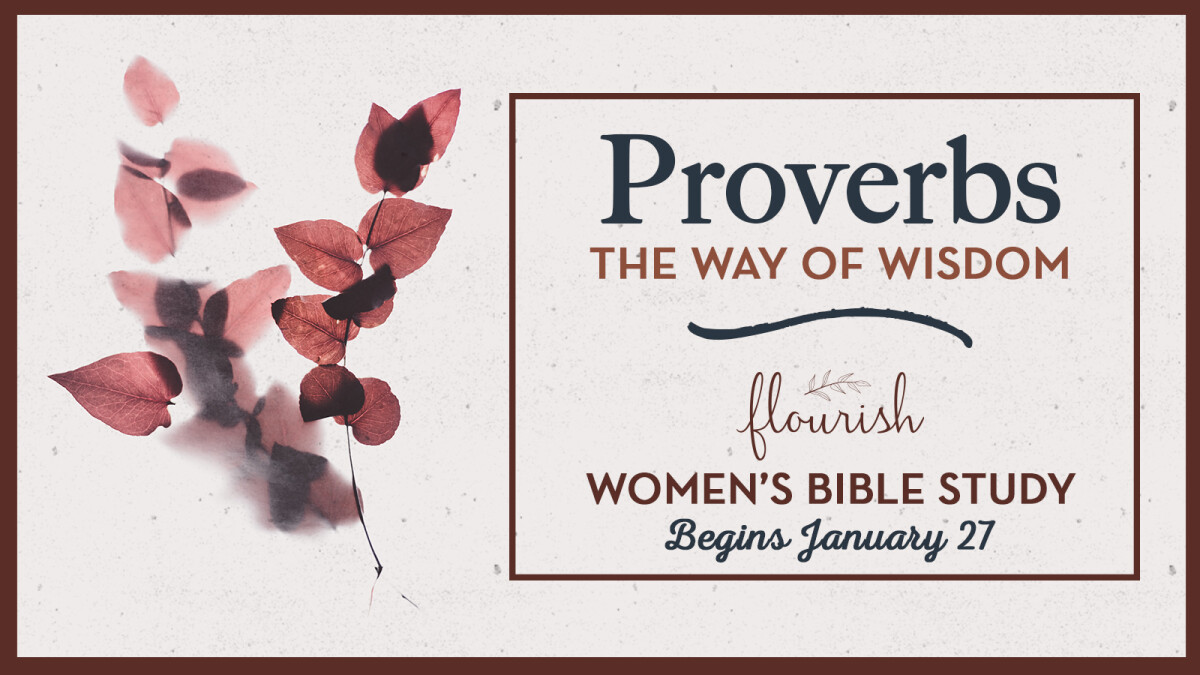 Thursday, January 27, 2022, 9:30 AM - Saturday, April 09, 2022, 12:00 PM
The book of Proverbs shows us how to live God's way in God's world. It presses us not just to behave rightly but to believe rightly, training us in the fear of the Lord and pointing us to the path of godly wisdom. This is a wonderful opportunity to grow in wisdom and experience fellowship with other ladies!
This study begins January 27 and will last 11 weeks, requiring 1-2 hours of homework per week.
We are offering the Bible Study in person on Thursday mornings 9:30-11:30 (limited childcare available), Thursday evenings via Zoom, or Saturday mornings in person.