Women's Ministry
"Flourish" is the name of the women's ministry at Grace Church, but its more than a name. It describes our hope for every woman at Grace Church. The verb "to flourish" means "to grow in a healthy way, especially as the result of a particularly favorable environment." We desire to see every woman in every season of life growing in a healthy way in her relationship with the Lord and with others. Flourishing involves growing in a "particularly favorable environment," and we seek to create such an environment by providing opportunities for women to build relationships with other women while growing together as followers of Christ.

Flourish Women's Ministry provides a variety of opportunities for women to be together and grow together. We offer women's Bible studies and book studies through the year that enable you to meet new women, study together, pray together and most importantly grow in your knowledge of God's Word.
Every fall we host our Refresh for Fall event - a time to gather as women, relax and be refreshed as you head into the school year and the fall season.
We host an annual Christmas event as an opportunity to have a little holiday fun, celebrate the season with old and new friends and serve the community around us with a service project to bless those in need.
Each year we hold either a retreat or conference weekend for ladies to come together in a focused time of learning and equipping from a guest speaker(s).
Every summer we set aside an evening for a casual, fun, relational event where we can gather and enjoy the summer season together.
We also have a Women's Soul Care team, a team of women counselors who are prepared and ready to help you. Grace Church Soul Care counselors provide spiritual, emotional, relational, and psychological support services to individuals, couples, and families in Grace Church.
Upcoming events
Flourish fall conference

September 30, 2023
Join us as we gather Grace Church ladies together for our 2023 Women's Conference called "The Beautiful Life: Being with Jesus, Becoming like Jesus, Doing what Jesus would do." This event will include speaker sessions, times of corporate worship and prayer, fellowship, and giveaways. Lunch, dinner, and snacks will be provided throughout the day. Please be sure to register!
---
Fall 2023 Women's Bible Study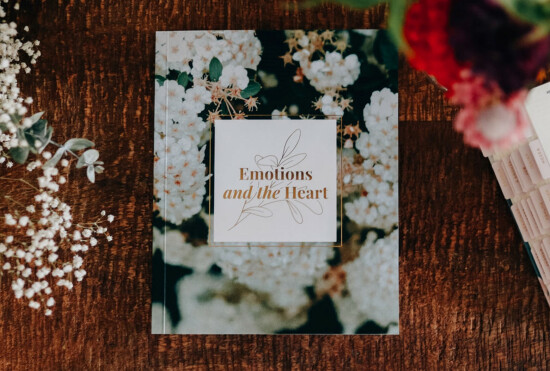 This fall, we will be studying Emotions and the Heart by Daily Grace Co.
This is a 6-week study beginning October 12 & 14.
We have two session options available:
Thursday 9:30 am - 11:30 am (childcare for ages 0 to Pre-K)
Saturday 9:00 am - 11:00 am (no childcare)
Registration fee is $25 and will include your book.
---
Previous events in 2023:

Flourish Women's Brunch
SWEET SEASONS
Seeing God's Faithfulness in Every Season

This brunch has concluded. If you'd like to go back and listen to the testimony shared, please click the link below.