Rooted
Rooted is our gathering for young adults to 18+. Rooted exists to ground us in the Truth of God's Word and Gospel, for mutual Growth in godliness, so that we might Influence those around us with the Good News of Jesus Christ.
---
Rooted meets on Tuesdays from 7:00p-8:30p at AJ and Veronica Martinez' home.
For more information, text us at 469-892-8725, or shoot us an e-mail at !
---
Scriptures We're Built On: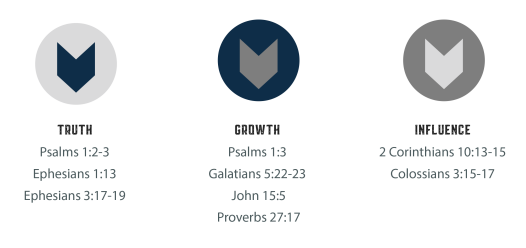 Truth
Rooted in the Truth of the Scriptures and the Gospel of Jesus so as to not be shaken by any wind of culture or false doctrine.
Growth
Putting down deep roots for the purpose of personal and mutual Growth in godliness, that we might grow, both individually and as a group, in our love for and depth of intimacy with Jesus.
Influence
Being rooted to the spots where God has placed for the purpose of Godly and Godward Influence on all those around us - at home, at church, at work, at school, and in our neighborhoods - so that they might know and love and live for Jesus as well.
---
---
For Updates and Information about these meetings as well as other fun events we do, as well as community service projects we participate in:
Let us know you want to join our What'sApp Group, by texting us at 469-892-8725.
---
For questions, email us at:


See below for some of our event audio:
Kalib Wilkinson_Life's Momentary Seasons