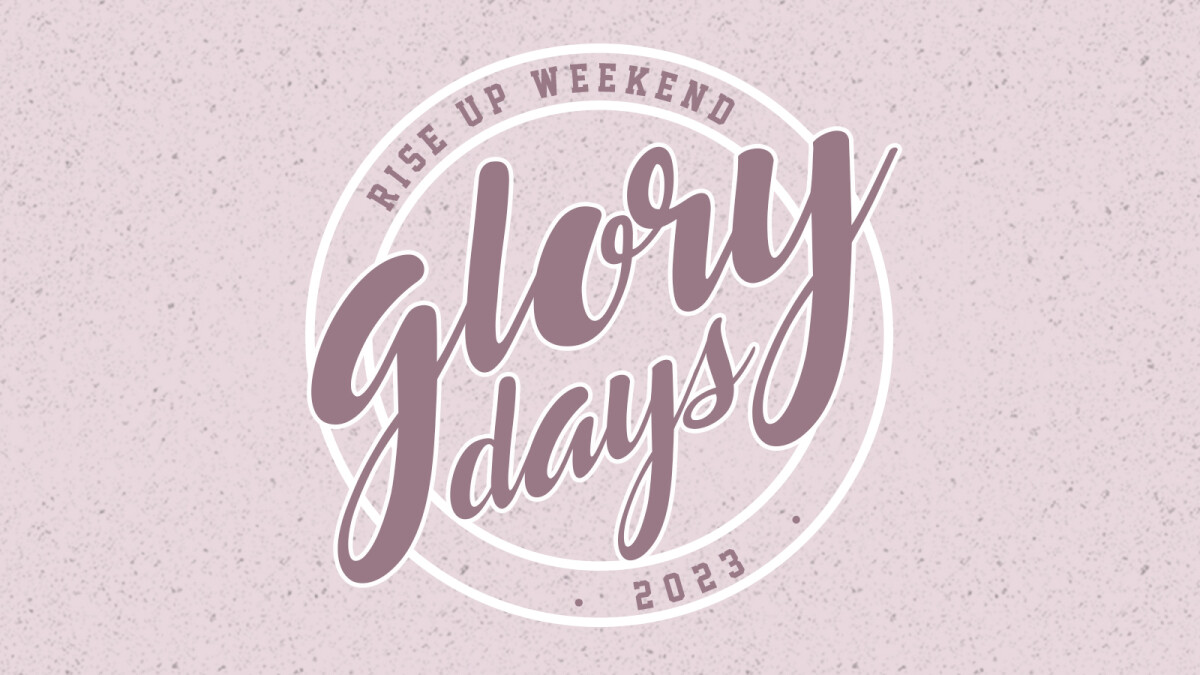 Friday, February 17, 2023, 5:00 PM - Sunday, February 19, 2023, 11:00 AM
Apply to be a Host Home HERE.
Help to volunteer for Rise Up Weekend HERE.
Please register HERE.
Rise Up Weekend is a student gathering for high school and middle school students focused on the change that comes through the power of Jesus. Students gather for worship, relevant teaching, and fun activities that help students connect with new and old friends in a high energy time.
This is a weekend event you will not forget as you meet new friends, stretch your faith, have a blast, and encounter God. This year's focus is called Glory Days. Teenagers are told constantly the lie that these years are their best years--their glory days. Additionally they live under the pressure to make these years their best experience possible by living for themselves, their popularity, their school and sports ranking, and their social platform.
In the midst of this fog we believe God is calling students to the liberating decision to trade glories. Jesus promises that our best days are the ones where we turn from our glory and live for his glory alone.
We believe the gospel offers this generation GLORY DAYS that rises above any hope this world can offer. We are calling students to their best days living for another kingdom.
This is an event you don't want to miss. Grab a friend. Sign up today!
Schedule (tentative):
Friday, February 17
5 pm Registration
6 pm Dinner
7 pm Session 1
9:30 pm Night Event
10:30 pm Middle School pick up
Saturday, February 18
8:30 am Breakfast
9 am Session 2
11:15 am-12:20 pm Breakout 1
12:30 pm Lunch
1:30 pm Group Activities
3:45 pm Breakout 2
4:45 pm Quiet Time
5:15 pm Free Time
6:15 pm Dinner
7:20 pm Session 3
9:30 Clean Up
Sunday, February 19
10 am Breakfast at Church
REGISTRATIONS:
Early Bird $50: Now - January 1
Regular $100: January 2 - February 1
Thank you for taking the time to register for RiseUp.
PAYLATER option is available. Final payment due by Feb. 1.
Scholarships: We are committed to EVERY student coming and we have scholarships so please email if needed.
Please register HERE.